Books in English
5 books that will help you become successful (download free books)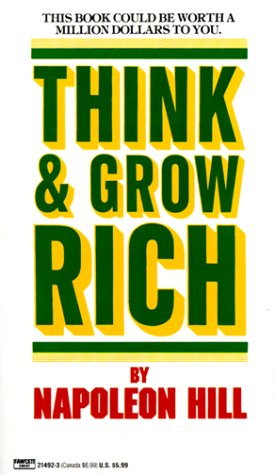 Think and Grow Rich
The book is a great motivating impetus for the development of personal intellect. The author explains that the philosophy taught in the book can be used to help people succeed in all areas and do or manage to be almost anything they want. Hill studied the characteristics of these successful people and discovered 16 "laws" that must be followed by people to achieve success in life. "Think and be rich" has summarized these laws in 13 principles, in the form of personal philosophy. International leader Mark Victor Hansen says the time has proven that two of these principles are extremely important: 1) The Principle of the Master Mind and 2) "Be clear about where you want to go." As part of the study he undertook, Hilli engaged the most famous people of the time in the western world, such as Thomas Edison, Alexander Graham Bell, George Eastman, Henry Ford, Elmer Gates, John D. Rockefeller, Charles M. Schwab, FW Woolworth, William Wrigley Jr., John Wanamaker, William Jennings, Theodore Roosevelt, William H. Taft, Woodrow Wilson, and Jennings Radolph. The project undertaken lasted more than 20 years. After a four-year stint as an adviser to President Franklin D. Roosevelt, Hill's most famous work, Think and Get Rich, was published, one of the most sought-after books in the world. According to Forbes magazine (March 2011) "this book has sold more than 70 million copies since its first publication and continues to sell rapidly today."
You can read the book for free here.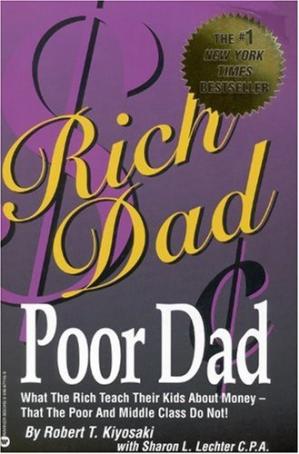 Rich Dad Poor Dad
"Rich dad poor dad" will dispel the myth that you need more income to get rich;
Challenge the belief that your home is the financial source;
Tell parents why they can not rely on the school system to teach their children about money.
Teach you how to spend resources and financial expenses;
Teach you how to teach your children with money to be more financially successful in the future. Robert Kiyosaki is a businessman, investor, book author, and teacher. He teaches people to become millionaires. That's why they call him a schoolteacher for millionaires …
You can read the book here.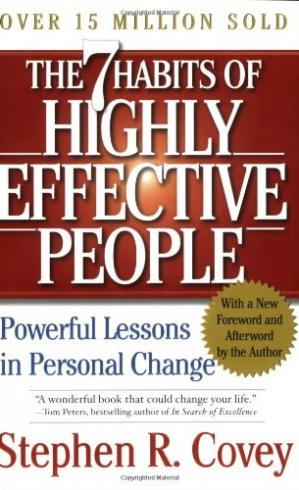 The 7 Habits of Highly Effective People – Stephen Covey
It is a bestseller and more than 15 million copies have been sold. It is considered one of the most influential books of the 20th century. This book talks about change, that is, changing yourself to become more effective in every area of life. The author explained the 7 basic habits of the most successful people. He believes that the way we see the world is based entirely on our perceptions. If we want to change the world, we must begin to change ourselves. And change will begin after we change our perception. Here are 7 habits of people with high effectiveness:
Be proactive
Start, thinking of the end
Put the first things in the first row
Think of the win-win method
Try to understand the other, rather than being understood by him
Synergy or cooperation
Sharpen the saw
You can read the book here.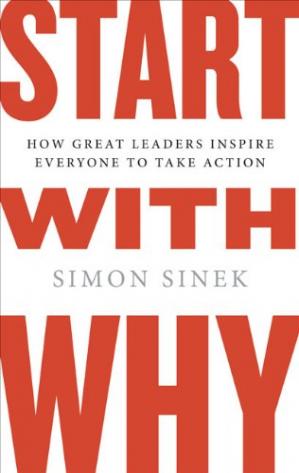 Start with WHY
This book tries to answer some important questions. Simon Sinek asks and tends to explain why some people and organizations are more innovative, more influential, and more profitable than others. Why some create greater loyalty, both to customers and employees. Even among the successful, why do some of them succeed all the time? According to him, people like Martin Luther King Jr., Steve Jobs, and the Wright brothers may have a few things in common with each other, but they all started with why. Their innate ability to start with why enabled them to inspire the people around them as well as achieve extraordinary things. While studying the leaders who have had the greatest influence in the world, Simon Sinek discovered that they think, act and communicate in the same way and this is quite the opposite of what anyone else does. Sinek calls this important idea the "Golden Circle" and represents a structure on which organizations can be built, movements can be led, and people can be inspired. And it all starts with Why?
You can read the book here.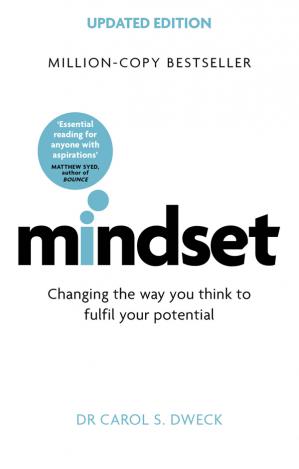 Mindset
Carol Dweck, a Stanford University lecturer, and world-renowned psychologist, after decades of research and development on achievement and success, offers us a truly innovative theory that can be summed up in a single phrase – the power of unimaginable that our mentality has. Professor Dweck explains why the skills and talents we possess are not enough to succeed – success is also conditioned by the approach we choose to achieve as a goal: we will make our own the mentality of growth, or that of solidification. With the right mindset, we are able to motivate children to improve grades, as well as to achieve certain goals, both in personal and professional life. In fact, Mindset offers us a very simple theory, a theory that already all good teachers and wonderful parents, great athletes, and capable corporate executives know: our mind is able to learn and thrive with ease and efficiency. These principles are the basis of achievement in every field of knowledge and sector of activity.
You can read the book here.