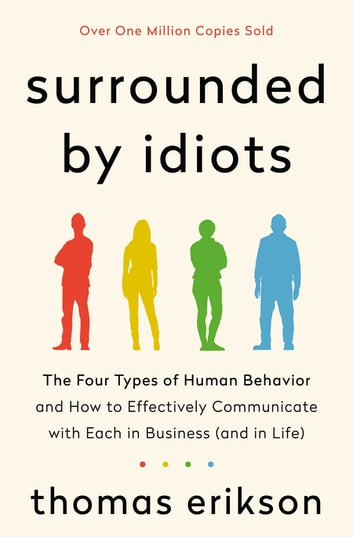 Have you ever ended up in a fight because you were misunderstood?
Have you ever been stunned by a colleague's complete inability to understand your point?
Or has it just come to your nose because no one is listening?
You are not the only one. After a disastrous encounter with a successful entrepreneur who was convinced he was 'surrounded by idiots', communication expert Thomas Erikson set out to understand how people work and why we often over-communicate. difficult to connect with others.
"Surrounded by Idiots" is his simple but innovative method of rating everyone we interact with based on four personality types: Reds, Blues, Greens, and Yellows. Starting from body language to handling conflict, this entertaining read will equip you with all the tools you need to understand and influence those around you – inside and outside the office – and ensure that don't be the idiot among them!