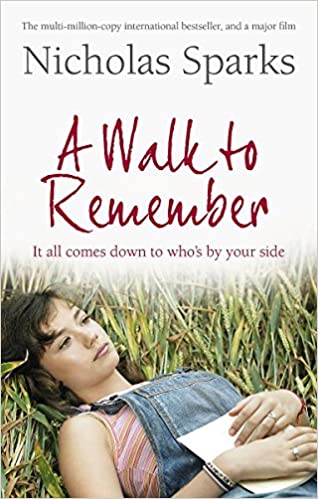 Nje shetitje e paharrueshme Nicholas Sparks

A book you will not soon forget. For this novel, Sparks was inspired by his sister, Daniel, who later died of cancer. The story is an artistic fabrication, but some parts of it are based on real events. For example, like the character in the book, Jamie, his sister was not known at school and did not think anyone would fall deeply in love with her.
It's a book that keeps you glued to the last sheet.
Nicholas Sparks was born in Nebraska in 1965 and studied at the University of Notre Dame. His parents were Sparks Patrick, a scientist, and Jill Marie. He was the middle child of three children, with an older brother Michael Earl Sparks "Micah" (1964) and a younger sister, Danielle "Dana" Sparks (1966-2000), who died at the age of 33 years. Sparks has expressed that she is the inspiration for the main character in his novel "An Unforgettable Walk". Sparks has written numerous bestselling novels translated into more than forty languages ​​and is one of the most adored novelists in the world with over 90 million copies of books published. From his books are made films known as Message in a Bottle, An Unforgettable Walk, Dear John, The Last Song, etc. Always at the top of international rankings, Nicholas Sparks has shown that he is the undisputed master of feelings and his books should be loved by readers all over the world. He lives with his wife and five children in North Carolina. Some of his works are "Diary", "Message in a Bottle", "An Unforgettable Walk", "The Guardian", "Wedding", "Three Weeks with My Brother" , "True Believer", "At First Sight", "Dear John", "The Choice", "Lucky", "The Last Song".