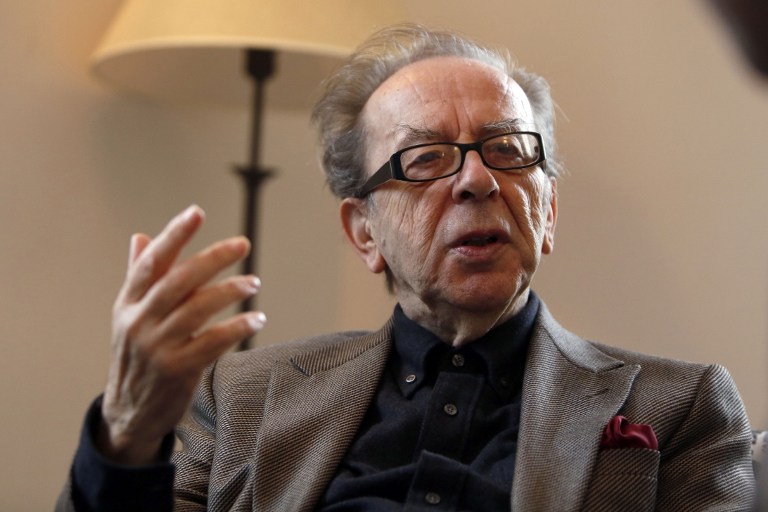 Pallati i ëndrrave Ismail Kadare

"The Palace of Dreams" is one of the essential novels of Ismail Kadare, with the spirit of the epic, which European literature called exhausted: with eleven novels, – the main titles of which are being translated from time to time, his work has always been in the list of nominations for the "Nobel" prize, in the name of Albanian literature.
He would have deserved that award even if he had only written "The Palace of Dreams" as a hypothesis on the true story of the victims of the great murders or on that collective insomnia that the Ottoman Empire could not tolerate. Mark-Alemi, his protagonist, enters for the first time Tabir Saraj, the organism of the Ottoman Empire, which deals with sleep and dreams.
With its slender domes and deserted corridors, the Palace of Dreams is not worth the recommendations, although, paradoxically, the letter Mark-Alemi has in his hand serves to enter the best departments – Selection and Interpretation – and to embark on a climb that will lead him, through machinations and conspiracies, to the highest hierarchy, to the rarest privilege of being among those engaged in the Great Dream offered to the Sovereign.
The "Palace of Dreams" is a great allegory, which in its entirety, constitutes what Kadare calls the hell of totalitarianism. Unlike traditional hell it stands rather according to the verticality of the power hierarchy and in the consciousness of the characters, its own yes vertical shadow of the horror of the invader. Kadare manages to bring us such a masterpiece against the system and so provocative against censorship.