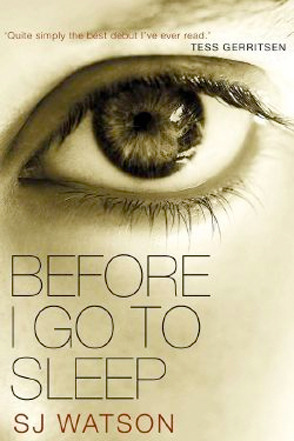 Nuk duhet te fle S. J. Watson

Memory defines us. What, then, would happen if you lost your memories every time you slept? Your name, yourself, your past, even the people you love, all forgotten overnight. And the only person you trust is probably only telling you half the story. Welcome to Christina's life.
Excerpt from the book
Tonight, when I am asleep, my mind will erase every memory from this day. I will forget everything I did today. Tomorrow I will wake up as I woke up today. Thinking I'm still a kid. I will wake up with the thought that a whole life awaits me ahead of time to make my choices.
Comments on the book
"You Shouldn't Sleep" is a fun and stunning debut novel. Like his predecessors, there is a contagious moral allegory: do not forget your loved ones. Otherwise … "
The Independent
"After reading the book once, I felt I had to read it again, to feel the pleasure of noticing the small footprints I had lost or misinterpreted the first time. There are some books that are good enough to recall the pleasure of endless that skilled writers can give us, if we really want to read them. If you can endure the horrors. "I must not sleep" is a perfect summer work. "
Los Angeles Times
"Watson's perfect writing pushes the story to such a frenzy that readers will feel touched long after they have closed the cover of this wonderful book."
Kirkus Reviews
"The structure of the book is so astonishing that you are almost completely distracted by the quality of the writing. Undoubtedly, this is a very literary thriller …"
The Guardian