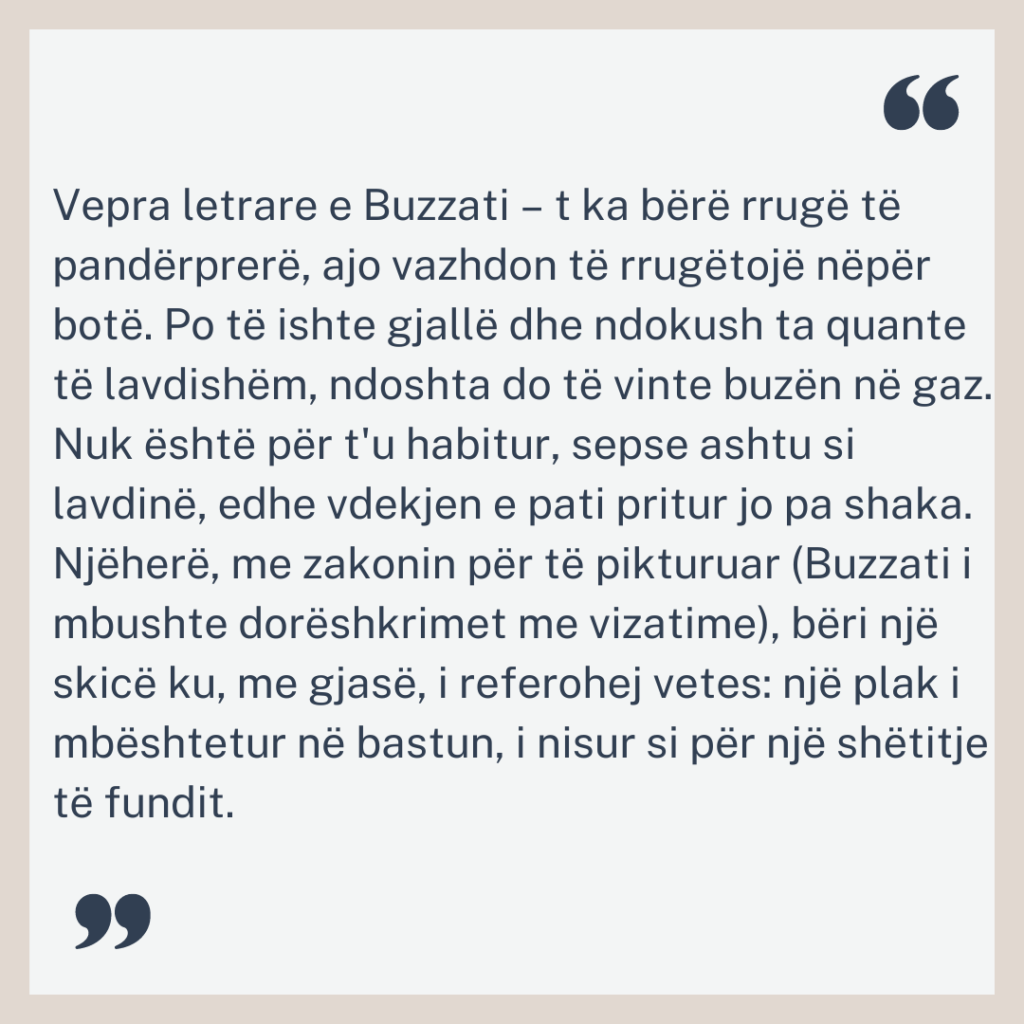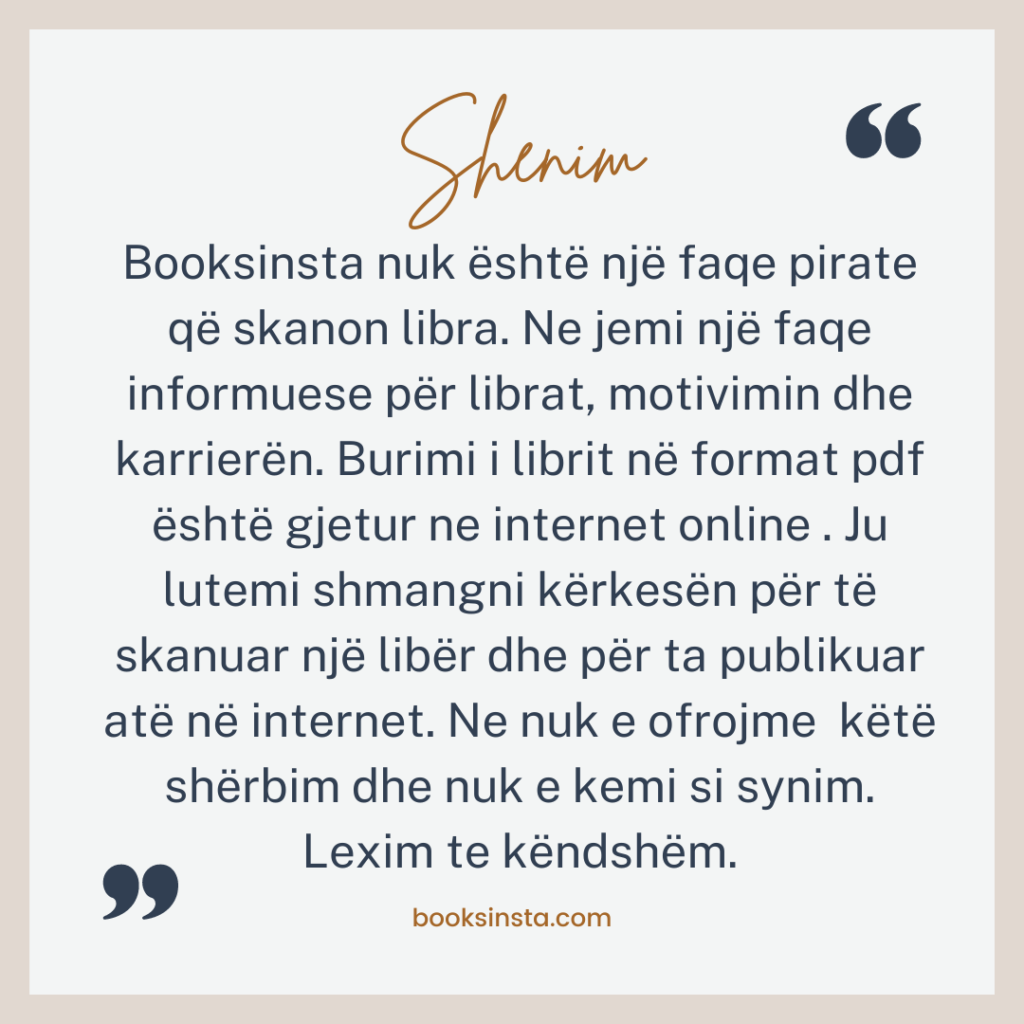 Buzzati's literary work has made an uninterrupted journey, it continues to travel around the world. If he were alive and someone called him glorious, he would probably put his mouth on the gas. It is not surprising, because just like glory, death was not without jokes. Once, in the habit of painting (Buzzati filled his manuscripts with drawings), he made a sketch where, most likely, he was referring to himself: an old man leaning on a cane, starting as if for a last walk.
That same summer, someone caught him on camera: the elderly Buzzati, hunched over his shoulder, walking with a cane. The fallen shadow of his body lingers on the ground. It was the summer of 1971. Only a few months would pass and, in January 1972, he would pass away. … Through a book with almost no words from the author, Italy was announced that a born talent was coming, which is usually noted in the calendar. But even Europe would not delay, especially through the Parisian advertisement, it would elevate Buzzati as a magical writer. It is not surprising that, like many great discoveries, some of the greatest writers have come into the world almost by accident.
Therefore, even the first contact with their works is considered a discovery. … Modest and self-doubting, while vacillating between conjectures about whether he would occupy a place in journalism, apart from becoming a professional at "Corriere della Sera", Buzzati – the glory of the great writer awaited him. And he would prove it with the novels: "Desert of the Tartars" (1940), "The famous invasion of the bears in Sicily" (1945), "One love" (1963), as well as with a rich collection of stories, where he reached the top of modern short prose.