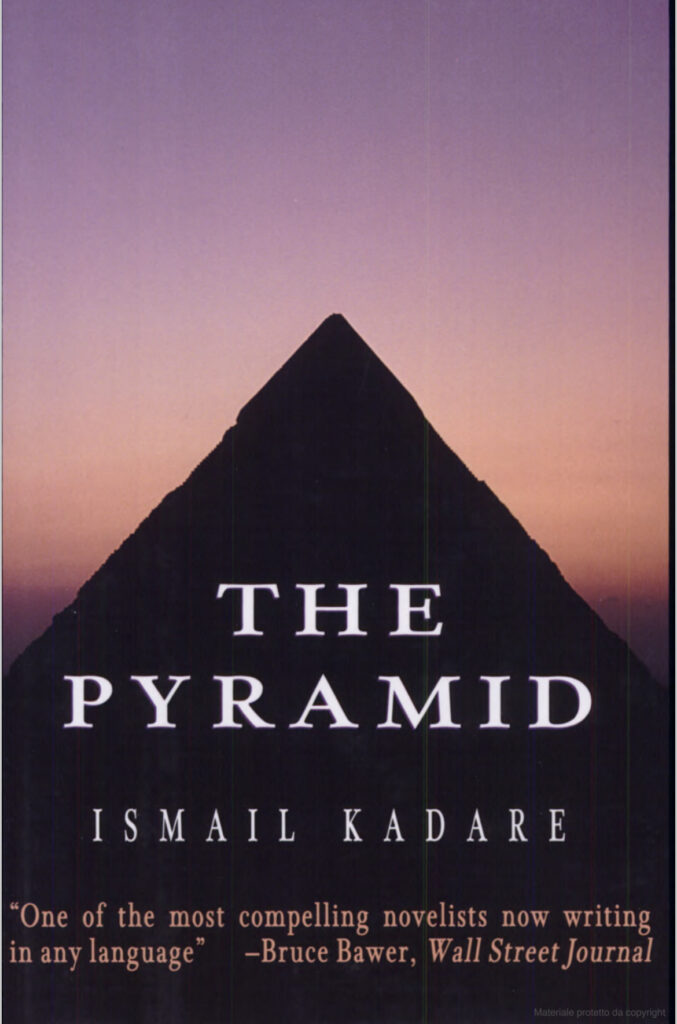 Piramida nga Ismail Kadare
Lexo librin ketu

The events in this novel take place 2600 years BC. Pharaoh Cheops is inclined to give up building a pyramid in his honor, but court stories are inserted that persuade him to change his mind. They say the pyramid is not a tomb, but a paradox: it keeps the Egyptian people under control, suppressing them completely.
The pyramid is the pillar that holds up power. If it oscillates, everything is reversed.
And so begins the construction of the largest pyramid ever built. This is a monument that strikes dozens of people with the placement by each of them of tens of thousands of stones.
He is the subject of real and imaginary conspiracies needed for ruthless purges and horrific tortures. This is a monster that will overwhelm all of Egypt before devouring Cheops' own body.
As Ismail Kadare has said, the Pyramid is a tour de force of Kafkaesque paranoia and Orwellian political prophecy.
They said about the book
"An annoying meditation on reality – the brutal fact of political despotism"
The New York Times Book Review
"A fiery Kadare prose with the magical realism of Gabriel Garcia Marquez."
Los Angeles Times Book Review
"One of the most compelling novelists in any language he writes now."
Wall Street Journal