Libra Shqip
The Seven Sisters, Maya's Story, Lucinda Riley, Book One
Shtatë motrat, Historia e Majës, Lucinda Riley, libri i parë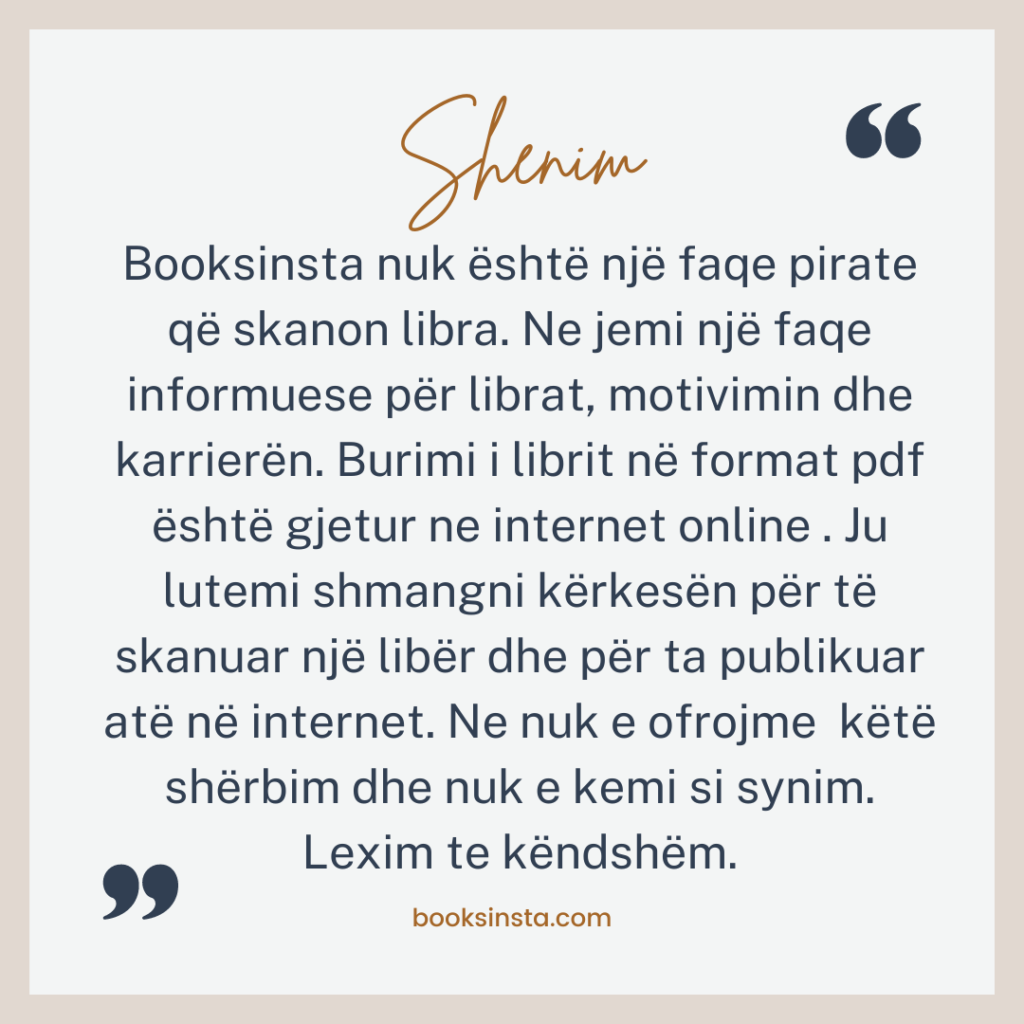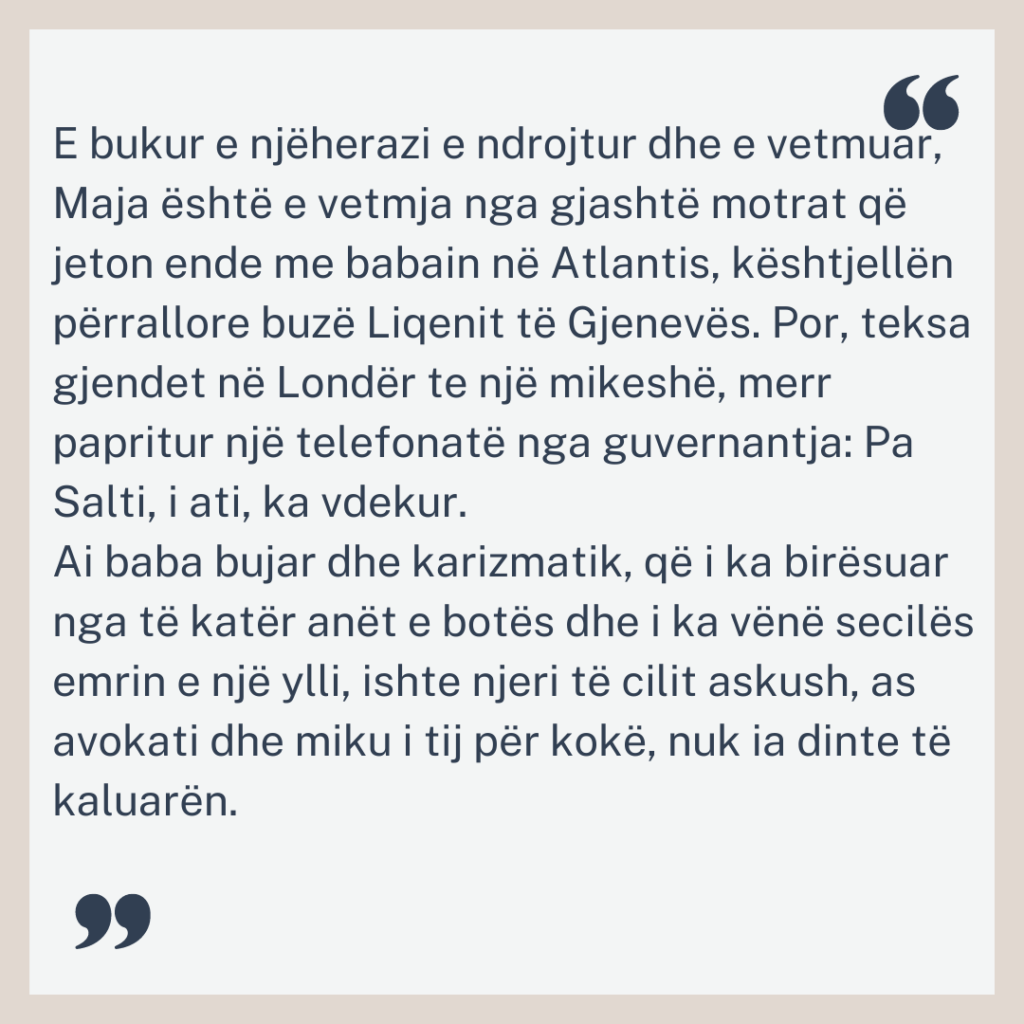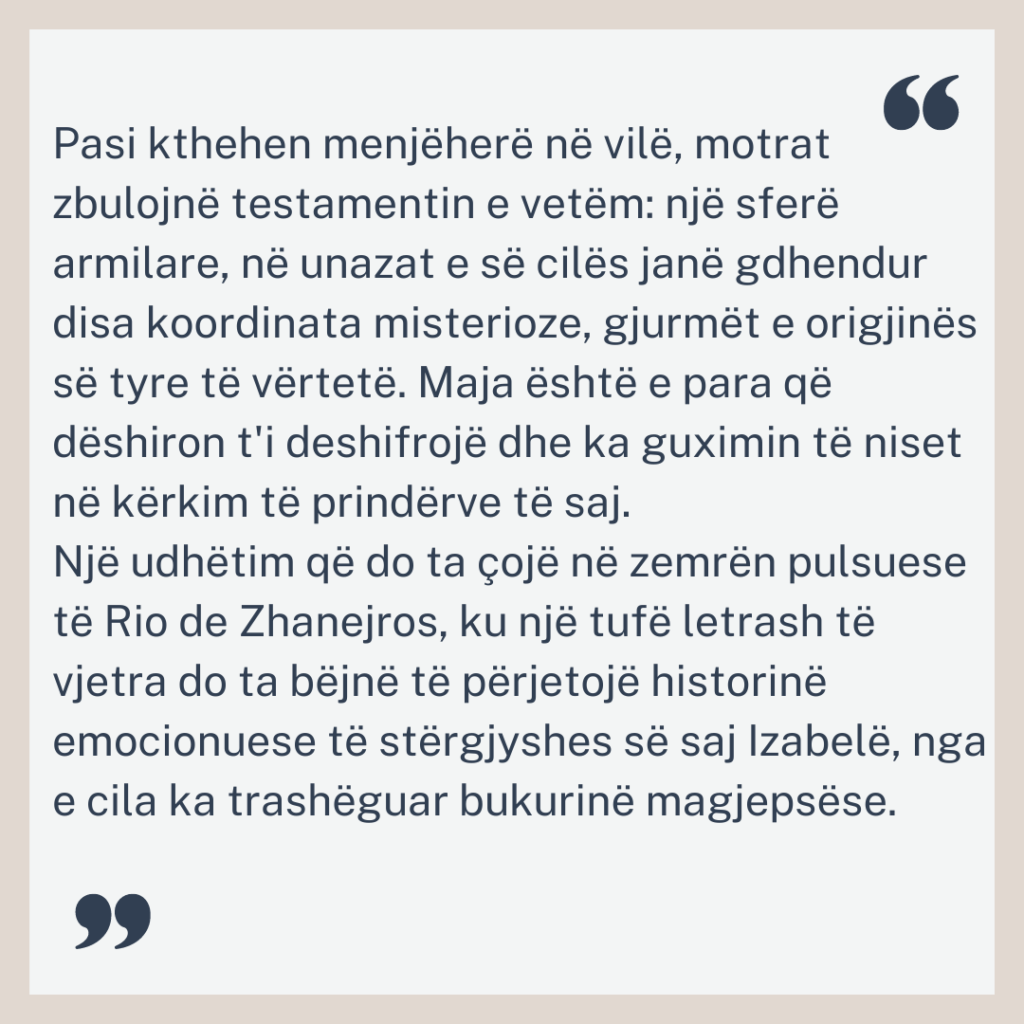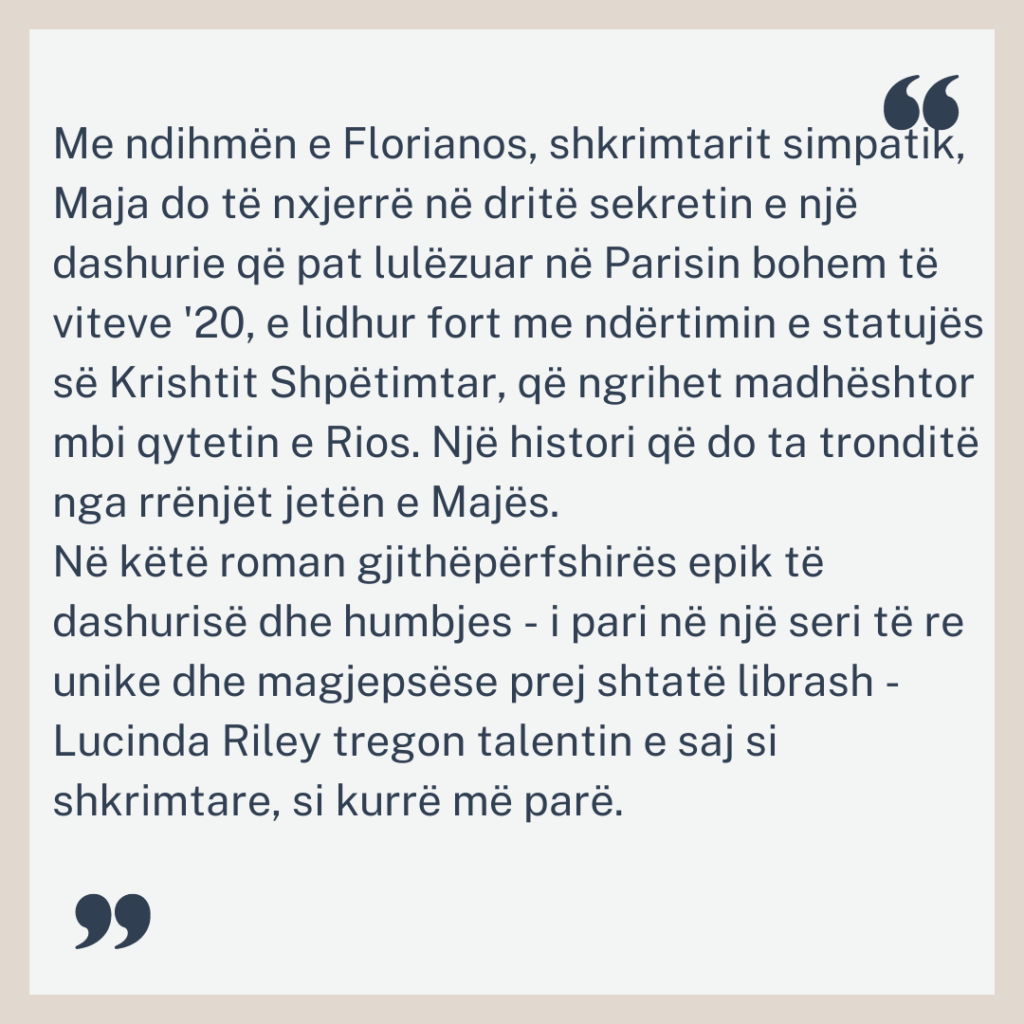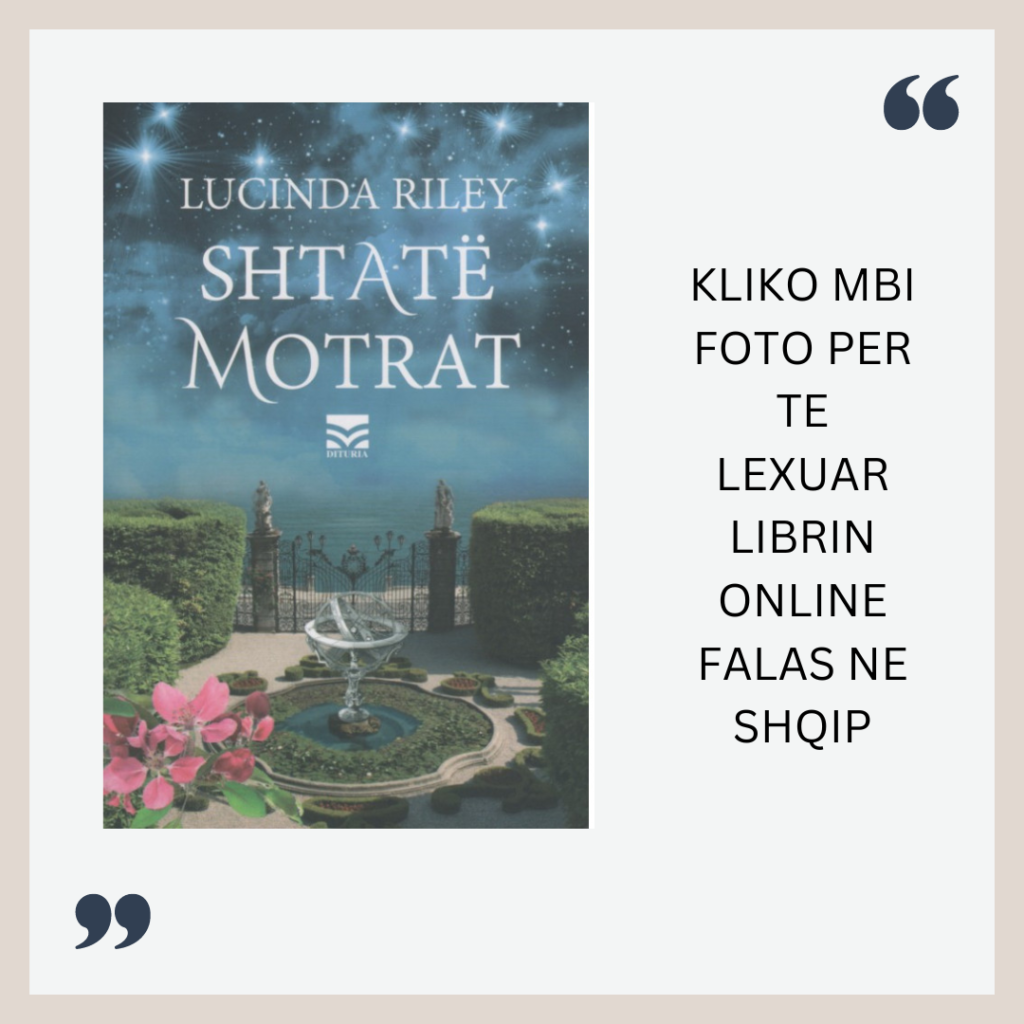 Beautiful, shy and lonely at the same time, Maja is the only one of six sisters who still lives with her father in Atlantis, the fabulous castle on the shores of Lake Geneva. But while he is in London with a friend, he suddenly receives a phone call from the governess: Pa Salti, his father, has died.
That generous and charismatic father, who adopted children from all over the world and named each of them after a star, was a man whose past no one, not even his lawyer and close friend, knew.
Immediately after returning to the villa, the sisters discover the only testament: an armillary sphere, the rings of which are engraved with some mysterious coordinates, traces of their true origins. Maya is the first to want to decipher them and has the courage to go in search of her parents.
A journey that will take her to the pulsating heart of Rio de Janeiro, where a bunch of old letters will make her experience the exciting story of her great-grandmother Isabel, from whom she inherited the enchanting beauty.
With the help of Floriano, the charming writer, Maja will bring to light the secret of a love that blossomed in the bohemian Paris of the 20s, strongly connected to the construction of the statue of Christ the Redeemer, which rises majestically over the city of Rio. A story that will shake Maja's life from its roots.
In this sweeping epic novel of love and loss—the first in a unique and captivating new series of seven books—Lucinda Riley shows her talent as a writer like never before.