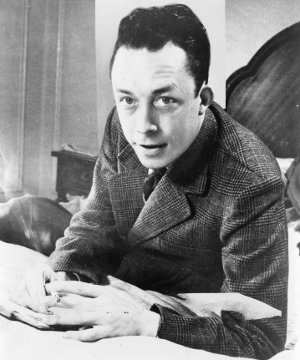 Albert Camus Vera ne Algjer

Albert Kamy is a French writer and philosopher, winner of the Nobel Prize for Literature in 1957. He is known for his characteristic writing style and the themes of his works. His entire literary opus is based on the absurd idea of ​​human existence.
Albert Kamy was born on November 7, 1913. Under pressure from his father, he attended university regularly and graduated in Philosophy. In the thirties he goes through many trials in life and matures from all kinds of experience: he writes small meditative texts with a biographical emphasis, he is admitted to the hospital for tuberculosis but he escapes death but not the constant cures.
Compiles the youth novel "Happy Death", which he refuses to publish for life. The year 1937 marks a crucial moment in Kamyse's intellectual life. Publishes the book "Evil and Good" with youth essays. In 1939 he published another book of essays "Wedding".
He then worked in Algeria's major newspapers and published his writings in a "Current" review.
He became famous in 1942 with the publication of the philosophical essay "The Myth of Sisyphus", man's proud challenge to the universe of violence and nonsense that Kamya calls "absurd". In the same year he published the novel "The Stranger", a reflection of human fragility and absurd suffering. Kamyse's creativity is enriched with two dramas. "Caligula", 1944, poetic description of human madness embodied in the figure of the Roman emperor Caligula. The next drama is "The Righteous" the anthem of sacrifice for freedom. Another work is the essay "Thoughts on the Guillotine" which condemns the abolition of the death penalty. Another publication is the novel "Plague" which is considered one of the best novels of the twentieth century, where a synthesis is made of human resistance to all forms of tyranny.
The publication of the essay "The Revolted Man" in 1951, directed against dictatorial thought and especially against Stalinist terror, provoked Kamyse the fierce attack of French left-wing intellectuals, led by Sartre, and a kind of isolation, which he suffered deeply. In these years of despair and loneliness he wrote his most pessimistic and grim work, The Fall, the actualization of the biblical parable of man's sinful and incorrigible condition.
Kamyse's unfinished manuscript is the novel "The First Man" which was then published incompletely in 1994.
In 1957 Kamyse's literary success was awarded the Nobel Prize. Kamy dies in a car accident on January 4, 1960.