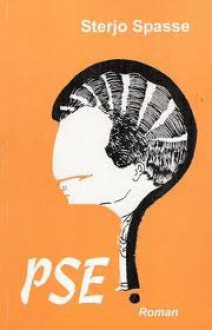 Sterjo Spasse Pse?!

This novel deserves to be read and studied, as it has a social value, from the mastery of writing, from the theme and especially social, qualities that make the book attractive. Romani Why? , a book of souls and dreams, a completed literary experiment, embodied in the form of a diary, an initial target of the author's writing, waiting to be read and evaluated, finally to the merits and signs it conveys.
From the tone and colors is a shocking and melancholy novel, which emphasizes as a feature the end without happiness, the macabre escape from this world, without finding it and without being filled with love, from the inside, human and social, continues to remain today of this day is unique in Albanian letters and has a similar site to Goethe's Werther.
The author's first novel, with the significant and provocative title, Why? , is also a love novel, probably of her quest, a philosophical and psychological novel, though thought comes accompanied by the ordeal of living, between town and village. Likewise, the writer's first novel, meanwhile, is also a social and realistic work. It is social in terms of penetrating the hearths that violate love and the individual, where experience is outlined as its mole. It is realistic, as the poetics of open criticism of the reality of the time, which mercilessly killed love and other human values, especially the individual. These holistic and representative planes serve to place the novel of the individual, of the destiny of being, probably of the complete and multiple crisis, where man has fallen, a grasping quality of modernity, of the first part of the twentieth century.