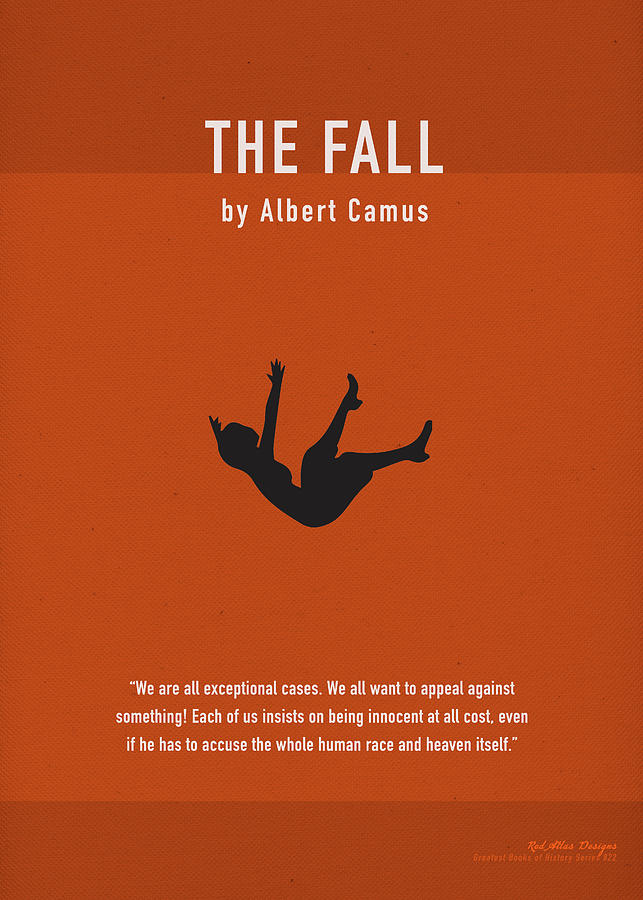 Albert Kamy Renia

On the book
The novel "The Fall" and the Speech delivered on the occasion of the awarding of the "Nobel" Prize 1957 On the book In this novel the author gives us the parallel between the fall of the girl in the Seine and the fall of the human soul, the loss of innocence and absolute goodness is very shocking. After that, the narrator moves from the Paris of lights to the Amsterdam of concentric circles that he himself resembles the circles of hell, and is obviously himself in the final circle.
Excerpts from the book
Above the bridge, I passed behind a form bent over the railing, and which seemed to overlook the river. Closer to home, I spotted a young, dry woman dressed in black. Between the black hair and the collar of the coat, there was simply a neck, fresh and wet, to which I was sensitive. But I continued on my way, after a hesitation.
At the end of the bridge, I took the side towards Saint-Michel, where I lived. I had already walked about fifty feet when I heard a noise which, though far away, seemed to me wonderful in the silence of the night, a body noise falling into the water. I stopped in place but did not return. Almost immediately, I heard a scream, repeated several times, that went down along the river, and that suddenly disappeared …
Excerpt from the speech in Stockholm
… But in all the circumstances of his life, in the dark or temporarily famous, thrown into the hell of tyranny or free for a time to express himself, the writer can rediscover the feeling of a living community which will justify, on the sole condition that he accepts, as far as he can, the two burdens which constitute the greatness of his craft: the service of truth and the service of liberty.
Because its mission is to gather the largest possible number of people, this mission cannot be reconciled with lying and submission which, where they rule, do nothing but multiply loneliness. Whatever our personal obstacles, the nobility of our craft will always be rooted in two difficult commitments to keep: not to lie about what I know and to resist oppression.