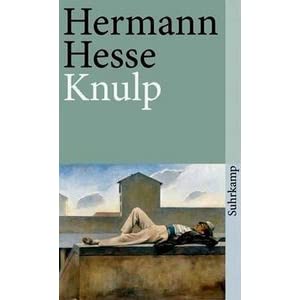 Endacaku Kulp Herman Hess

Herman Hess was born on July 2, 1877, in Calw, Germany, into a family of Christian missionaries. One of the most famous German prose writers, who was awarded the Nobel Prize in 1946, novelist, poet, painter and essayist. He has had a busy literary activity and has been awarded various national and international awards, such as the Goeithe Prize, the Nobel Prize, etc.
He has been described as a "writer in crisis", who, while writing, was subjected to the torture of autoanalysis, always in search of his true and genuine identity. The famous writer was a partisan of the tradition of classicism of the century. XIX. His works contain autobiographical parts, especially in the work "The Wolf of the Steppes", which can be considered as a model of the novel "of existential crisis". While in "The Game of Glass Pearls" Hess addresses a previously touched topic in "Peter Camenzind", that of a utopia for humanity and the soul, all writing a novel with classical origins.
He has written a large number of novels, such as: "Peter Camenzind"; Gertrude; "Steppe Wolf"; "Journey to the Orient"; Knulp, etc .; novelat; "Childhood of a magician"; "The magic of the book"; "Brothers of the Sun", but also an endless number of poems.
In a turbulent era, Hess's work suggests merging ethics with aesthetics, tradition and modernity into a vision of an open world towards the future. He died on August 9, 1962. The novel "Knulp the Wanderer" is one of his best works translated into several different languages.